Asian Escapade
Since 1989, First Cabin has orchestrated luxury-styled itineraries to destinations worldwide at affordable pricing.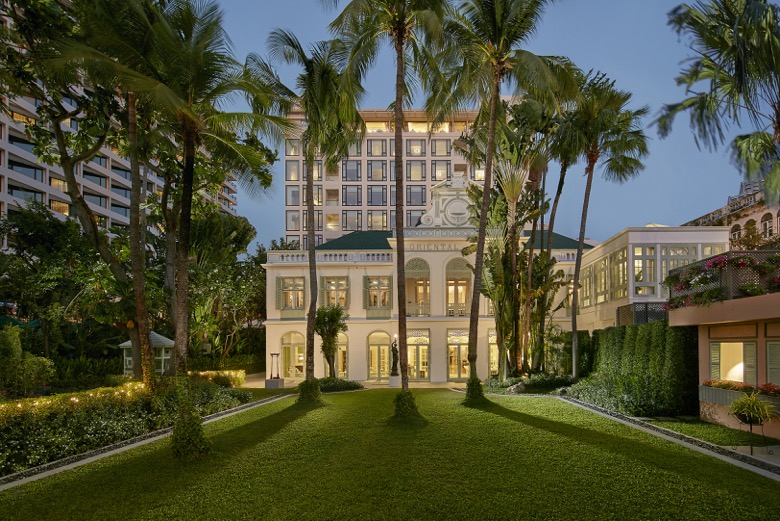 Leave there be no doubt that this fascinating adventure
by private vehicle, private boat, private driver and private guide, each night placing one's head to pillow within the very finest of accommodations on site, whilst journeying to the spectacularly unique and culturally enriched highlights of the Southeast Asian Basin will ignite a mixture of rich memories to be rekindled over a lifetime. A four-night stay at the Mandarin-Oriental Bangkok will be a highlight unto itself. Situated aside the Chao Phraya River, the amenities and services offered at this cherished accommodation are world renowned.
Your private driver, private guide and private boatman will introduce you to the finest of what Bangkok has to offer, be it a visit to the Jim Thompson House, gliding on private boat to the backwaters of interlacing canals or meandering the architectural wonder of the Grand Palace.
Following a leisurely breakfast, enjoy a short flight that wings you to the splendor of Angkor and your residence at the Grand Hotel D'Angkor within the kingdom of Cambodia. A stately member of the Raffles Chain of properties, the excellence of comfort and service found on site is of incredibly high standard.
Begin your private touring of these spectacular ruins with a visit to Angkor Wat, followed this day and next with a drive through the forested region of Bayon, Angkor Thom, the Elephant Terraces, and to most amazing ruins at Ta Prohm. On your third day of touring, join your private boatman to glide the waters of Lake Tonle Sap to capture by photo and in memory the amazing lifestyle of these Vietnamese fishermen. A visit to the Artisans'Angkor, where local elders teach the young the art of sculpting to preserve the craftsmanship handed down from the time of the Khmer ends your stay at Angkor.
A flight return to Bangkok and a drive by private SUV brings you to the Hyatt Regency Resort at Hua Hin. A three-night stay along the beachfront allows time for relaxation and local touring prior to a return to the Mandarin Oriental Bangkok for a last afternoon of luxuriating prior to your return flight homeward carrying with you everlasting memories of this grand escapade.
Review the complete day-day itinerary at
firstcabin.com
where you will have the opportunity to journey on this extraordinary escapade, select from another of First Cabin's Favorites or if you so choose, customize your own itinerary as have so many other travelers since 1989.
CA Reg: 2016168-40