Myanmar (Burma) - Unique and Wondrous
a cloistered nation offering a wealth of fascinating sites and experiences.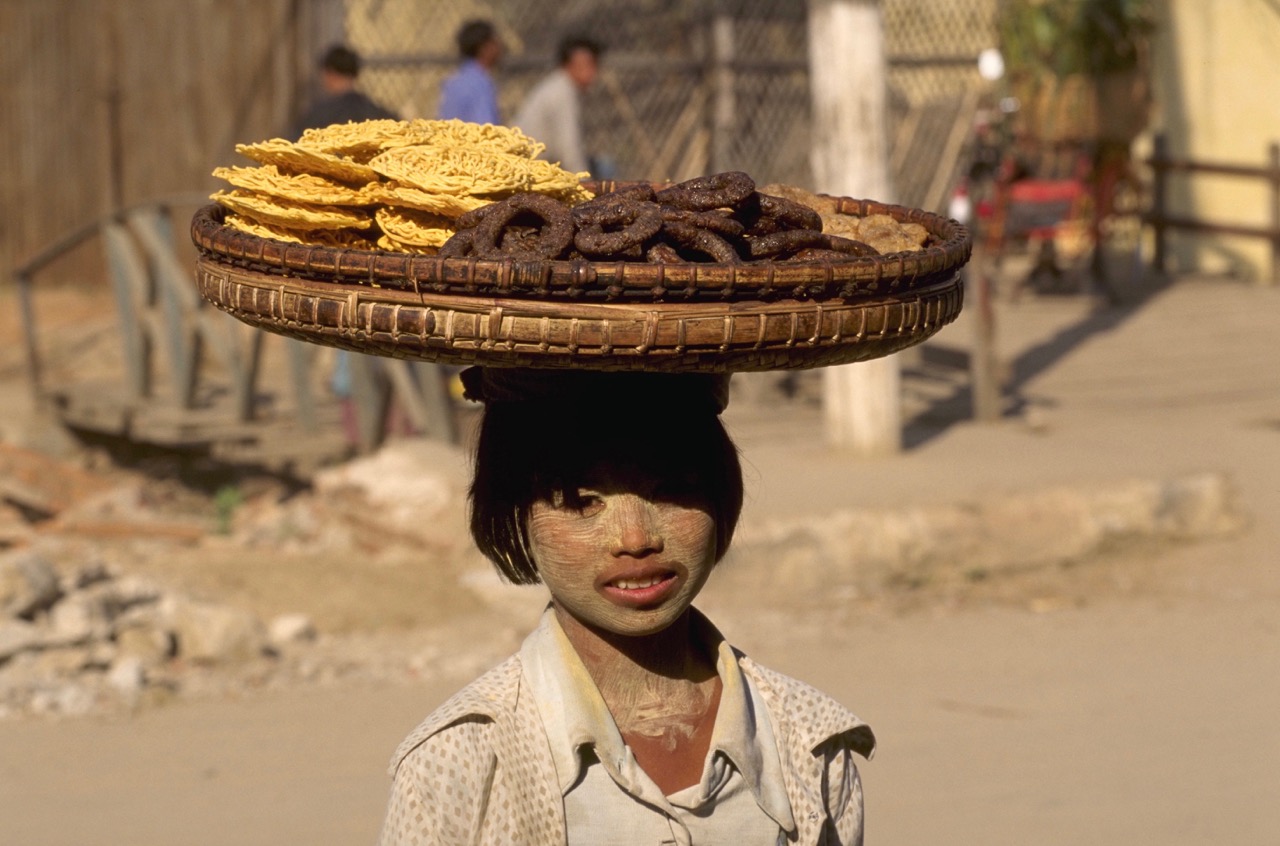 As the golden temples of Thailand, gateway city into Burma are left in the distance, wing your way high above the jungle carpet to Yangon (Rangoon). From the historic colonial architecture and cobblestoned side streets found within Yangon (Rangoon) to the narrow inner aisles of the Bogyoke Market that offers a wondrous array of goods, both local and imported, with a selection of antiquities made yesterday, to the sheer magnificence of the Shwedagon Pagoda, seen entirely differently at dawn and dusk, the sights offered the willing traveler on an escapade throughout Burma will create memories to be rekindled time and again over a lifetime.
Upper-Burma offers a captivating experience at Inle Lake
Your visit to Yangon now complete, fly above the meandering Irrawaddy River, Burma's true lifeline. Bamboo rafts to Chinese-like junks mover both passengers and materials in a seemingly endless procession of boat traffic on the waterway. Your flight brings you to He Ho in Upper-Burma. Upon arrival, drive aside the furrowed and treelined hillsides of this fascinating region, sighting farmers with their buffalo preparing for a full day's effort, the landscape interlaced with a background of chortans and temples. Your countryside travel carries you past the tribal areas of the Pao and Danu, who for decades have carved out their homeland in these rich landscapes.
Inle Lake's unique and varied highlights
A full-day exploration by boat of Inle Lake passes aside the famous one-leg rowers, floating markets, ingenious methods of fishing, rustic, rural village life and stupendous views of the magnificent mountain scenery. Highlights on your visit would include stops at the Phaungdaw Oo Pagoda, one of the most sacred shrines in Myanmar that dates back to the 18th century. A visit to one of the weaving villages provides a scenic wonderland for those who choose travel as a photographic gemstone, as well provides a glimpse into generations-old methods used to create a variety of woven goods.
On a second day, board a boat and head to the western shore of Inle Lake to the beginning of a stairway that leads to the amazing Indein Pagoda complex, one of the most amazing sites on the shoreline. This consists of hundreds of small stupas overgrown with moss and greenery. Continue on foot to absorb the rich cultural lifestyles of nearby agricultural communities, passing a continual presence of abundant rice fields while en route to Sae Ma village.
Travel into Myanmar (Burma) is an exceptional opportunity to visit a land that has yet found itself in the 21st century with time-honored traditions and cultural patterns that for generations have maintained their presence allowing the willing traveler a fascinating journey in time.